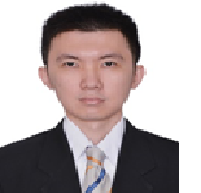 dr.Henry Kodrat Sp.Onk Rad
Sex Male
Nationality INDONESIA
Current position
Radiation Oncologist at Dr. Cipto Mangunkusumo National Hospital. Jakarta,
Indonesia
Education and training
Medical doctor at Faculty of Medicine, University Sumatera Utara, Medan,
Indonesia
From August 1999 to January 2005
Radiation oncology residency training at Faculty of Medicine, University of
Indonesia, Jakarta, Indonesia.
From January 2010 to December 2014.
Honours and awards
Travel Award at the 10th International Conference of the Asian Clinical
Oncology Society, Seoul, Korea. June 13 – 15, 2012.
Young investigator travel award at the 23nd Asia Pacific Cancer Conference,
Bali, Indonesia. August 22 – 24, 2015.
Memberships
Indonesian Medical Association –
Indonesian Radiation Oncology Society – member and
Indonesian Oncology Society –
European Society of Medical Oncology – member
Courses
ESTRO course on head and neck Singapore, 10th – 13th December
2017.
Regional Training Course on Quality Audits of Intensity Modulated Radiation
Therapy, Singapore 27th November – 1st December 2017.
Tomotherapy SBRT treatment workshop user meeting, Kuala Lumpur, 7th
October 2017.
Regional Training Course on Intensity Modulated Radiation Therapy for Lung
and Oesophageal Cancer. Bangkok, Thailand, 30th May – 3rd June 2017.
ESMO Preceptorship on Gastrointestinal tumors, Singapore, 20th – 22nd
October 2016.
The World Federation of Neurosurgical Societies (WFNS) radiosurgery
course. Karawaci, Indonesia. 28th – 29th November 2015.
ESTRO teaching course on combined drug – radiation treatment: biological basis, current application and perspective. Jogjakarta, Indonesia. 2nd – 6th November
RAS6065/003 IAEA/RCA regional training course clinical application of SBRT in head and neck, spine and liver cancer, Tokyo, Japan. 20th – 24th October
ESTRO teaching course on target volume definition – from imaging to
margin. Bangkok, Thailand. 20th – 23rd October 2013.
ESTRO teaching course on advanced Singapore. 4th – 8th
December 2011.
ESTRO teaching course on basic clinical Kuala Lumpur,
Malaysia. 5th – 9th December 2010.