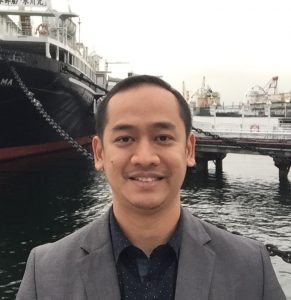 Profil dr. Endang Nuryadi, Sp.Onk.Rad., Ph.D
Current position:
Medical staff at Department of Radiotherapy, Dr. Cipto Mangunkusumo National General Hospital, Jakarta
Education:
Gunma University Graduate School of Medicine, Japan. Leading Ph.D program,
2015 – 2019
University of Indonesia Faculty of Medicine, Radiation Oncology Residency program, 2009 – 2012
Trisakti University Faculty of Medicine, Medical Doctor degree, 1999 – 2006
SMU Islam Al-Azhar 1 Senior High School, Kebayoran Baru, Jakarta, 1996 – 1999
Publications:
Endang Nuryadi, Yasushi Sasaki, Yoshihiko Hagiwara…Takahiro Oike, Takashi Nakano et al. Multiple analysis of uterine cervical cancer that survived multiple rounds of radiotherapy. Oncotarget. 2018, Vol. 9, (No.66), pp: 32642-32652. PMID: 30220971.
Endang Nuryadi, Tiara Bunga Mayang Permata, Shuichiro Komatsu, Takahiro Oike and Takashi Nakano. Inter-assay precision of clonogenic assays for radiosensitivity in cancer cell line A549. Oncotarget. 2018;9:13706-12. PMID: 29568388.
Hiro Sato, Atsuko Niimi, Tiara Bunga Mayang Permata, Endang Nuryadi, Yoshihiko Hagiwara, Takahiro Oike…Takashi Nakano, Atsushi Shibata et al. DNA double-strand break repair pathway regulates PD-L1 expression in cancer cells. Nature Communication. 2017 Nov 24;8(1);1751. PMID: 29170499,
Endang Nuryadi, Soehartati Gondhowiardjo, Marlinda Adham. Perbandingan respon terapi radiasi antara teknik konvensional 2D dengan pengecilan lapangan radiasi teknik 2D, 3DCRT atau brakiterapi pada kanker nasofaring stadium dini. Journal of the Indonesian Radiation Oncology Society. July 2015.
Honors & Awards:
Travel Grant Award at AACR-KCA Joint Conference on Precision Medicine in Solid Tumors. Seoul, South Korea, November 2018. American Association for Cancer Research (AACR) – Korean Cancer Association (KCA).
Travel Grant Award in 3rdFARO Annual Meeting. Bali, Indonesia, September 2018. FARO (Federation of Asian Organizations for Radiation Oncology).
Member:
Indonesian Radiation Oncology Society (IROS) / Perhimpunan Dokter Spesialis Onkologi Radiasi Indonesia (PORI).
European Association for Cancer Research (EACR)